Aug. 2, 2018
The 23rd annual Norman Conquest bicycle tour drew 525 riders from this region and others parts of the nation, including Alaska, Arizona and Washington state.
The event was July 14 and is presented annually by the Bicycle League of Norman. The event features routes for cyclists of all ages and abilities. 
Proceeds from the event benefit Camp ClapHans, the McCarty Center's summer camp program.
The Norman Conquest has been named one of the top 50 rides in America by Bicycling magazine. For more information about the Bicycle League of Norman and its events and rides, visit www.bicycleleague.com.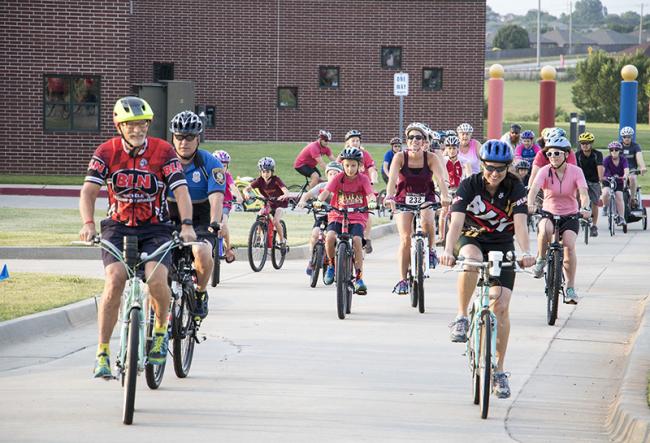 Contact
Bicycle League of Norman