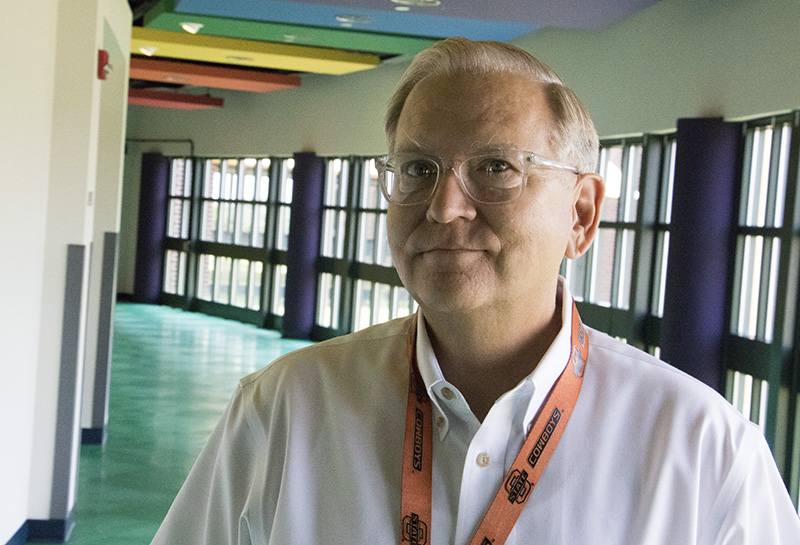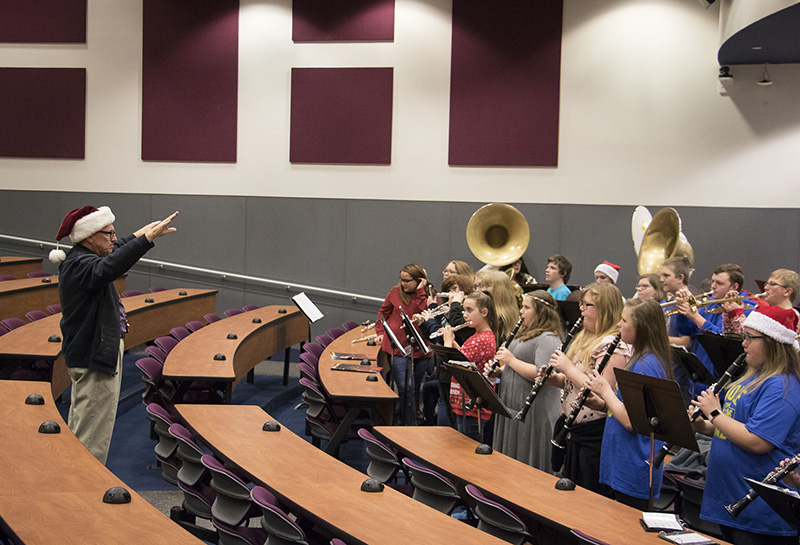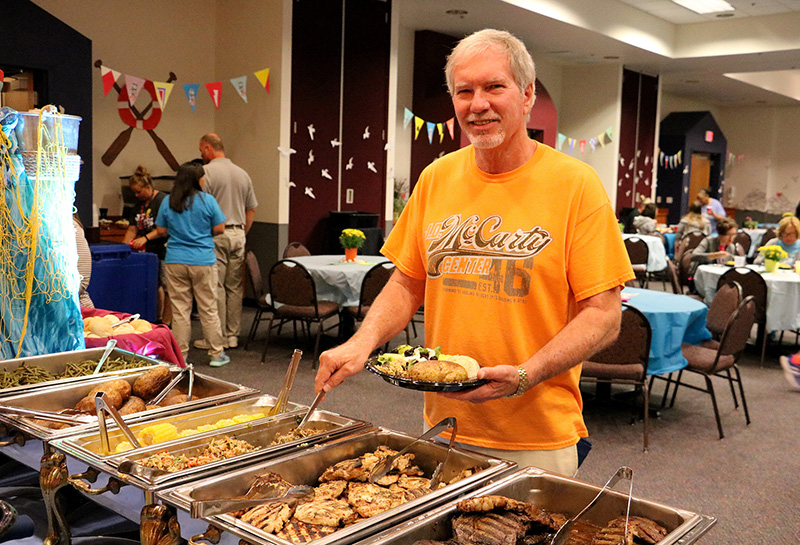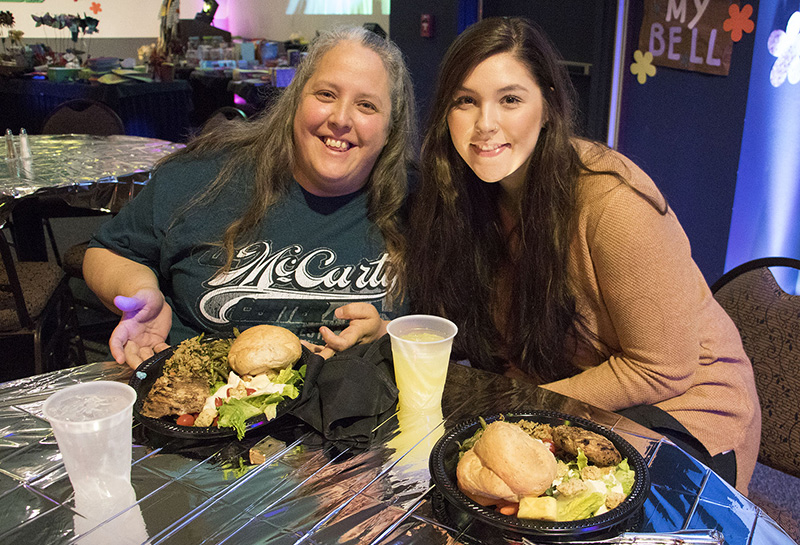 The conference center at the McCarty Center allows you the opportunity to maximize the effectiveness of your event dollars by providing an environment carefully designed for successful, productive meetings or memorable special events.
The centerpiece of the conference facilities is a 208-seat amphitheater style auditorium with tiered conference desks on 10 levels for a completely unobstructed view. The desks feature a non-reflective surface, ergonomic swivel chairs, power outlets and high-speed Ethernet connections and Wi-Fi connectivity.

The state-of-the-art audio/visual system includes a high capacity LCD video projector, remote video cameras, broadcast and playback equipment and sound that can be controlled wirelessly from anywhere in the room.

The auditorium is completely accessible with an atmosphere conducive for intense instruction and training. A large pre-function area in front of the auditorium features expansive windows and provides an attractive, sunlit location for displays and vendors booths.

The facility includes a 3,150 square foot conference/banquet room that is divisible into three individual rooms. Maximum seating for this area is 150 guests at cabaret-style tables. Each room is soundproof with ceiling-mounted LCD high-output projectors, automatic drop-down screens and sound systems. The flexibility of this room makes it ideal for banquets.

Our culinary staff can accommodate the needs of your group's appetite and budget from working lunches to elaborate buffet presentations. Our Events Coordinator can design menu options for every occasion to enhance your meeting or event.

Our conference facilities also include convenient free parking.
For more information about how we might assist you with your next meeting, training session or special event contact, 
Gaylan Oliver, Conference Center events coordinator, at 405-307-2800  or email goliver@jdmc.org