We appreciate your interest in joining our team. We are looking for people with a passion for working with children with disabilities and a desire to make a difference.
Job benefits at the center include: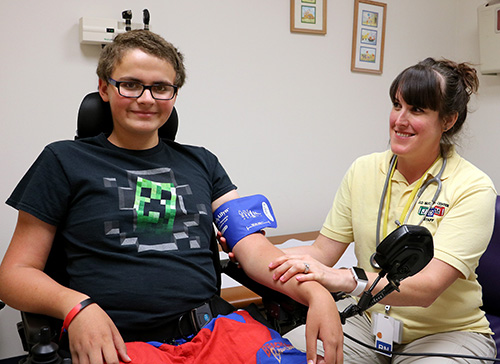 • An allowance provided to pay for health and dental insurance
• 120 hours vacation and sick time provided per year
• Longevity bonus
• Defined contribution retirement plan

If you're interested in working with us, please complete our online application and email the application and your resume to resumes@jdmc.org. Internet Explorer and Firefox are the browsers that work best for completing the online application. You can also mail your application to:
J.D. McCarty Center
Attn: Human resources
2002 E. Robinson St.
Norman, OK 73071


Current openings: